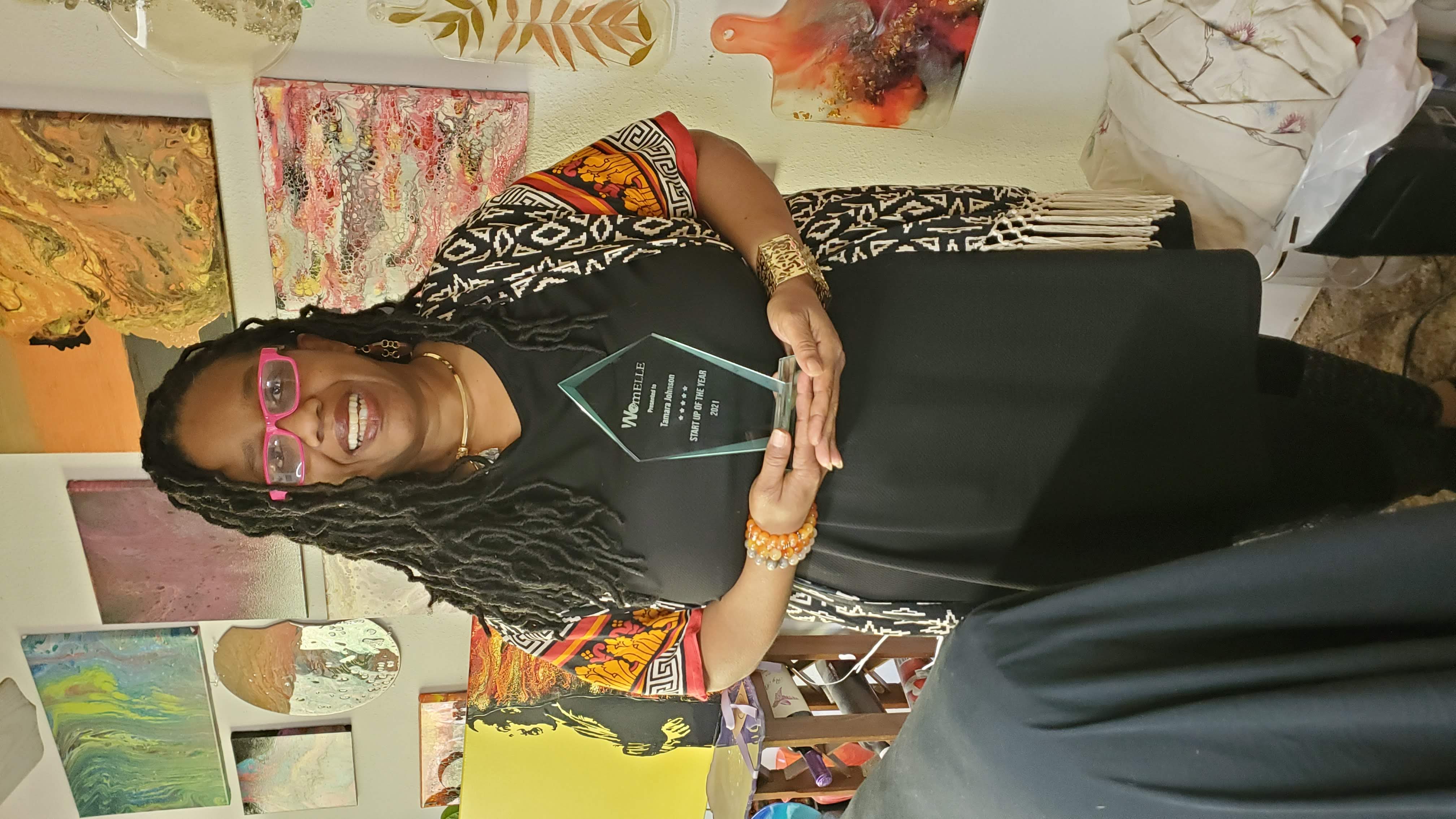 Tamara Johnson is an award-winning self-taught rural artist in Lake County specializing in fluid and mixed media works of art since 2018.
Tamara uses resin and acrylic fluid art techniques from her home studio to create mindfully inspired wall art, home decor, and jewelry that embrace nature, invoke thought and bring real experiences with every piece created.
Tamara's artistic career was inspired by Mr. Brown, her 7th-grade art teacher, who introduced her to drawing with the brain's right-hand side. Mr. Brown later introduced her to artists like Claude Monet, Mildred Jean Thompson, and Jackson Pollack, all of whom have had a huge impact on her.
Before her inspiration came, Tamara said she had never thought of herself as much of a painter or drawer because she didn't have very much art skills, but she still loved art.
"In 2017, I discovered fluid painting and the art of working with resin. This opened the door for me to be creative from the inside-out using fluid art as a way to express myself and share it with others," Tamara recalls.
Some time in her life, Tamara moved from a big city to a small town in the State of California. Although she calls herself a Bay Area native, Tamara was born in Berkeley, California, and lived in the San Francisco Bay Area most of her life.
After living in San Francisco, Tamara wanted something better for herself and decided to move to Sacramento in 2010.
Sacramento was great, Tamara says, but she wanted to be close to nature. She had dreams of having a farm or a homestead of her own and wanted to live in a small town as well, something she said would benefit her two special-needs adult children.
Tamara immediately moved to beautiful Clearlake in California when her last child graduated from high school. Tamara recalls that it was a huge change for us all, but we have settled in quite nicely, and this is now home.